Finances
Let's talk about money, not taboos. Transparent and open.
Figures, statistics, what and how much. How does the money flow and why?
Despite contradictions and resistance we invite abundance 🙂
How do we deal with money?
Below you can see which figures we document to make the project sustainable and measurable. However, we try to handle money differently and see it differently than many other people/projects. Money as an object of exchange is often misused in our society as an instrument of power and is distributed very unevenly. We try to approach many processes alternatively. We save many foods instead of buying them. We repair, upcycle and try to keep things for a long time and not to exchange them directly in case of small damages. We try to use valuable objects and resources that are more environmentally friendly and cost less to humanity in the long run (less plastic, organic food, green electricity and gas, …). We save water and practice sufficiency.
However, electricity, gas and water are not available for alternative currency. Also the rent to maintain the house must be paid in Euros. Many small amounts are added and at the end there is a "high" sum. Money is often a taboo topic and in our rounds/seminars we go into this emotive topic in more detail. We see ourselves as we and not as I (lone fighter*in), although all of our socialization under capitalism has brought us up differently.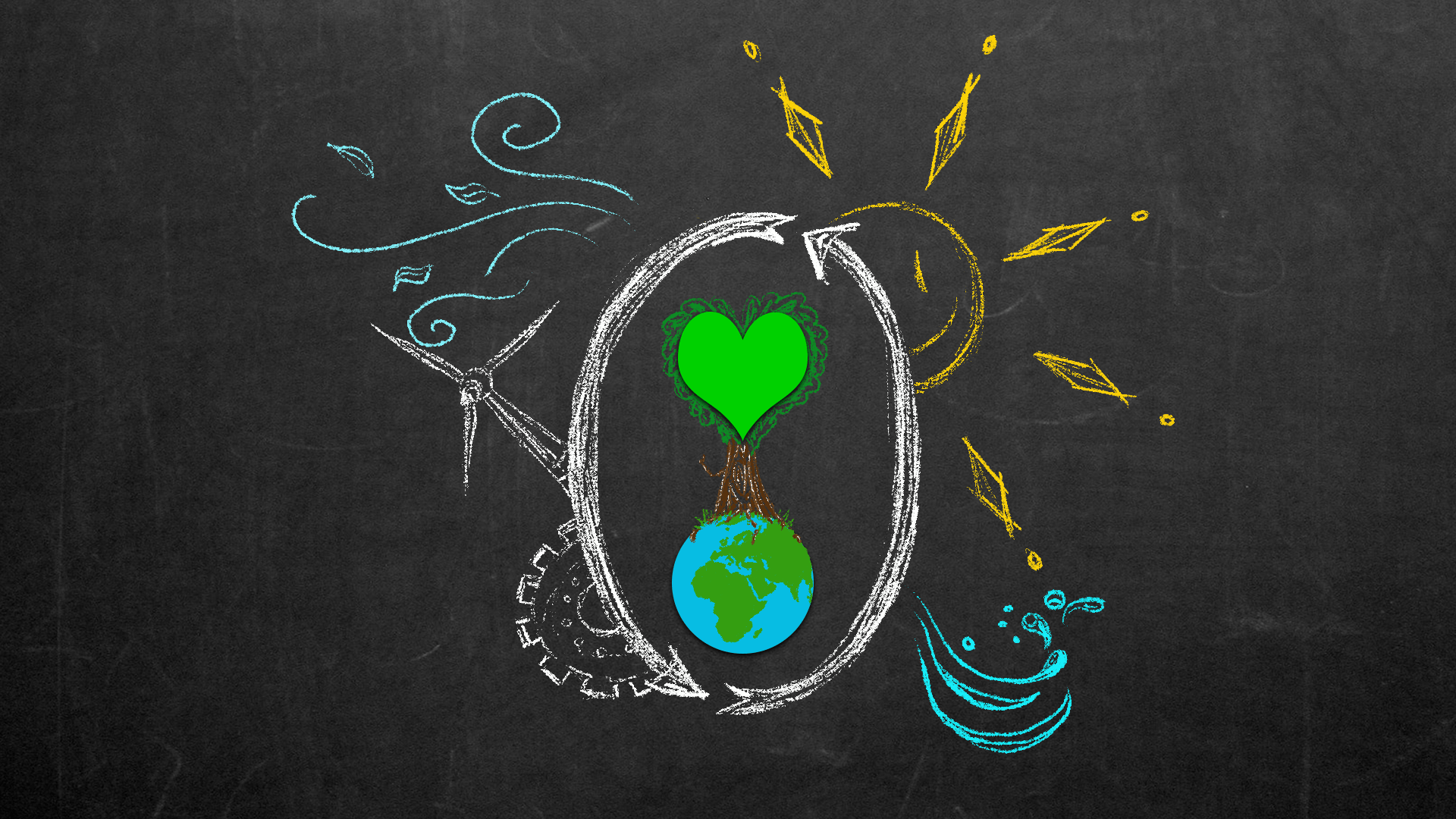 Wenn dann nachhaltig
Electricity and gas come 100% renewable from non-fossil production and are not charged as CO² equivalent.
We are with the provider naturstrom
Especially 100% CO2-neutral biogas from residual and waste materials makes a significant price difference compared to other suppliers (mostly it is natural gas after all). The electricity comes from water and wind power.
> More about naturstrom Biogas
Exchange-Free Logic - What does that mean?
Exchange-Free Logic is a needs-oriented system based on strengths and weaknesses, and also abilities and wishes. We are human beings and humans have feelings and are not meant to be a machines. Sometimes we feel good, sometimes bad, that's okay. Sometimes we can give more, sometimes we need more. What is important is communication, spaces for it, and trust.
Exchange-Free Logic does not mean free of money. We have costs and with money we can start and join/support great projects. You can find more about finances here.
Exchange-Free Logic is only one point of our vision and how we try to realize it. If you want to know more ...
We are transparent
There are several transparency boards in the house, on which costs and income are visually open to everyone.
In our monthly financial meetings (usually directly on the 1st of the month) all interested people can come by and get an insight into the financial management.
Every month we document the electricity, gas and water consumption. We discuss the incoming and outgoing of all funds and check the account balance.
You are also welcome to participate in this.
Donations received vs. costs
Based on the principle of the freedom of exchange logic and with regard to non-profit status, we finance the house project through donations. Since we are not profit-oriented, we sometimes only barely reach the basic costs and, like many charitable projects, can keep ourselves straight. We would like to have more financial stability and are currently trying our hand at fundraising.
Most of the donations are currently brought in by SoKüWi. Some donations go directly back into the purchase of ingredients and food. The second pillar are the donation jars and direct donations. Recently we have also been able to win the PALS gGmbH as a regular supporter.
Further Information
In retrospect, the project has a high level of donations in the summer months and in the winter months it is rather low. On 01. July 2020 the rent has increased to 600 € cold rent. This will remain so in the long term, because the Paradise … now foundation covers the rent from here on. The basic costs have increased accordingly.
Basic costs + special costs + pending costs = 1407 €
Annual costs: 12 * 1407 = 16.884 €
The basic costs consist of:
600 € basic rent
150 € additional costs incl. water
109 € electricity
94 € Gas
48 € Repair reserve
36 € maintenance
Total: 1037 €
The special costs consist of:
200 € food (SoKüWi)
93 € Consumables
Fee for organic store, toilet paper, detergent, washing up liquid, hand soap, sponges, …
New acquisitions
Total: 293 €
The pending costs consist of
Participation in fees previously paid by the sponsoring association or neighbors
Telecommunications, garbage pool, car sharing, accounting, …
Total: 77 €
Rent + maintenance
For the house there is a
cold rent of 600 € per month
. In addition to the rent, an additional
8% as a repair reserve* (48 €)
and
6% for maintenance** (36 €)
are agreed in the rental contract.
Up to a single case amount of 100 € for repair of damages caused by direct and frequent access of the tenant, we are responsible ourselves.
* for e.g. water taps, switches for water, gas and electricity, shutters, WC and bathtub fittings, locking devices for windows and doors, etc. | kitchen and wet rooms every three years; living and other rooms every five years

** for electrical and gas appliances, in particular hot water heating appliances, where maintenance is prescribed or recommended
Consumption and costs in detail
Below you can see graphs for gas, electricity and water consumption. Since we started in April 2018, we count the years from April to March 🙂 For gas and electricity the X-axis is
costs in €uro
– the Y-axis is the months. For water, due to a flat rate in the service charges,
the liter consumption
is indicated on the X-axis.
The first graph shows the overall development since the start of the project, more meaningful are the annual graphs (1st year and 2nd year) in comparison. Especially the use of heating in winter increases the gas consumption noticeably.
For electricity and water there seem to be strong fluctuations in the comparison of the two years, which probably correlate very much with the occupancy in the house.
Gas
23.04.2019 – 01.05.2020
10.392 kWh | 1.155,79 €
2.547 kg CO² avoided

25.05.2018 – 22.04.2019
12.410 kWh | 1.342,99 €
2.482 kg CO² avoided

Current monthly amount for gas:
94,00 €
Electricity
23.04.2019 – 01.05.2020
4.081 kWh | 1.308,43 €
1.734 kg CO² avoided

25.05.2018 – 22.04.2019
3.638 kWh | 1.123,51 €
1.732 kg CO² avoided

Current monthly amount for electricity:
109,00 €
Water
01.04.2019 – 01.04.2020
149.540 Liters
01.04.2018 – 1.04.2019
142.615 Liters
Current monthly amount for service charges* including water:
150,00 €
*Waste water, chimney sweep, janitor, etc.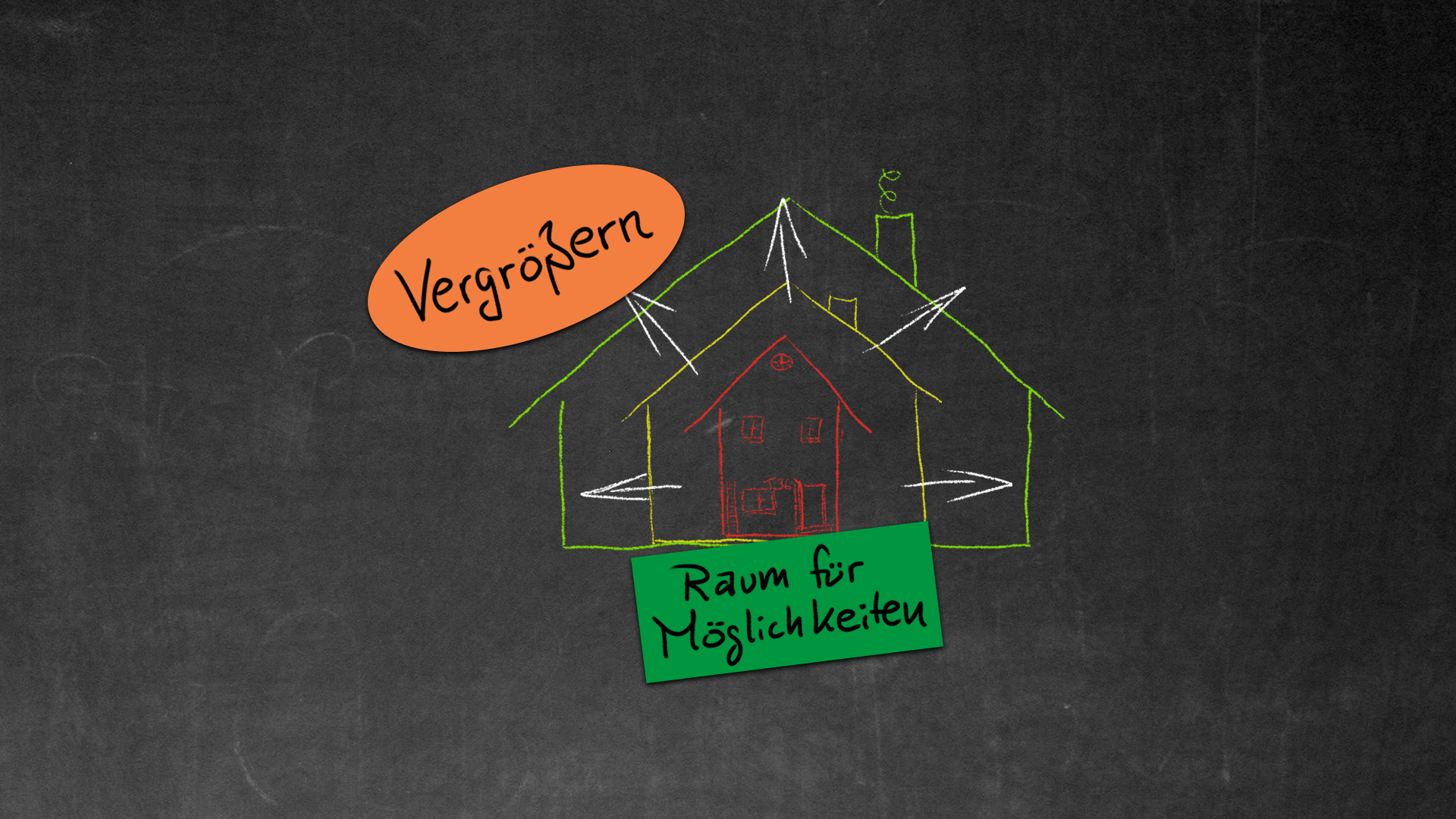 Increasing the space for possibilities
We would like to have more financial leeway for more relaxation, variety, trying things out, projects … without putting a greater burden on our target group (18-30 year olds, people who are able to orient themselves). These people have usually not found a suitable place in life, are looking for alternatives and therefore often have no regular income.
Unfortunately we are not trained in fundraising and writing grants. There is not enough time to deal with this very important topic in everyday life.
That is why we are always looking for support in fundraising and sponsorship
If you feel addressed, please contact us.
Thanks a lot.
Interested in supporting the project?
On the one hand you can support the project financially. Of course we have to pay rent and utilities, so money is needed. Furthermore we also have costs for maintenance and repairs. On the other hand you may come and visit and grace us with your illustrious presence and be a part of the revolution in action!
Invitation to a vegan cake or a vegan meal.

You can be kept up to date on how the T36 is developing
Supporting association
Achtsamkeit und Verständigung e. V.
Creating the future simply makes sense.

Enabling freedom for new life to thrive.

Supporting what is really important!
Friendship circle T36
Voluntary membership
Exchange-Free Logic.

Can be ended at any time.

Basic security of the T36 (helpful because it can be counted upon)